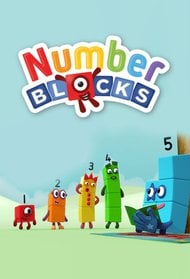 Serie deiner Liste hinzugefügt
Numberblocks
Zeichentrick, Kinder
Plattform: Netflix
-
120 Episoden
Status: Am laufen
The adventures of ten friends, in Numberland who can always count on each other. Each friend has a different ability that helps them on their adventures.
Serie deiner Liste hinzugefügt
Timmy Time
Zeichentrick, Kinder
Plattform: Amazon Prime Video
-
78 Episoden
Status: Abgeschlossen
Schäfchen Timmy ist drei Jahre alt geworden und darf jetzt in den Kindergarten gehen. Hier lernt Timmy das flotte Füchslein Franky, den lustigen Welpen Ralfi,...