Movie added to your watchlist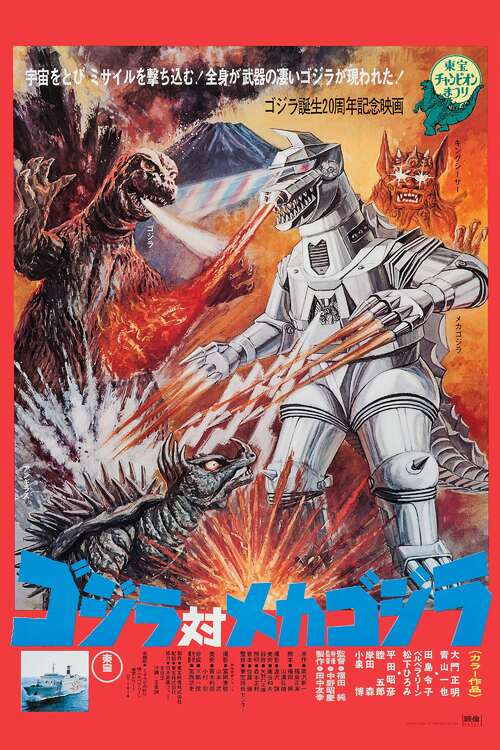 ゴジラ対メカゴジラ
Action, Science-Fiction
An Okinawan prophecy that foretells the destruction of the Earth is seeming fulfilled when Godzilla emerges to return to his destructive roots. But not all is what it seems after Godzilla...
Movie added to your watchlist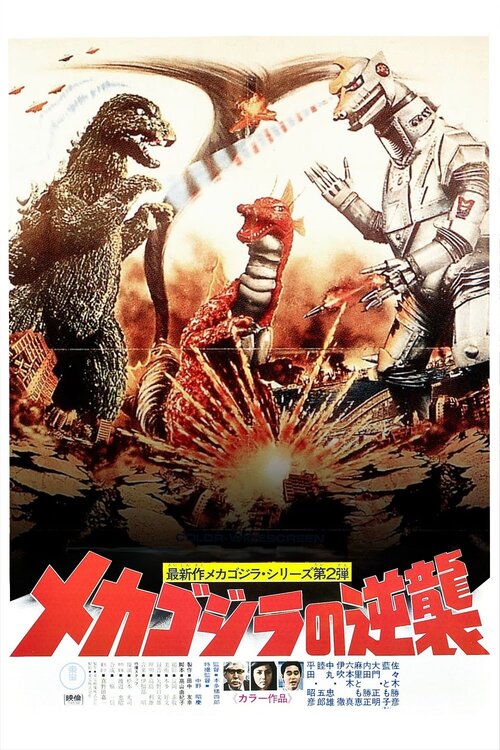 メカゴジラの逆襲
Action, Adventure, Science-Fiction
A submarine expedition to salvage the remains of Mechagodzilla is thwarted by a massive dinosaur named Titanosaurus. An Interpol investigation leads biologist Ichinose to uncover the work...