Movie added to your watchlist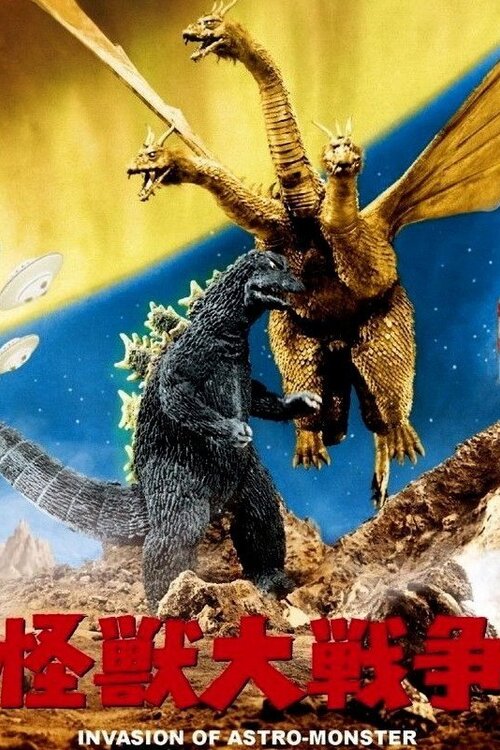 怪獣大戦争
Adventure, Science-Fiction, Action
Astronauts Glenn and Fuji investigate Planet X and encounter mysterious aliens known as the Xiliens, who ask Earth's people to help save their world from "Monster Zero". In exchange for...
Movie added to your watchlist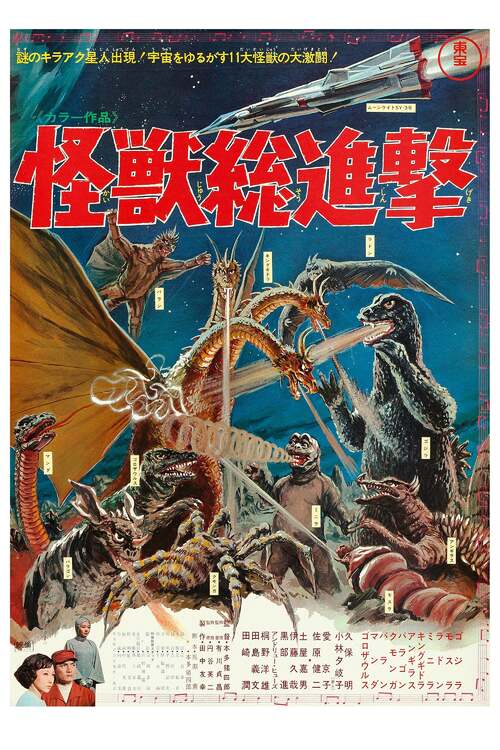 怪獣総進撃
Action, Science-Fiction
Platform: Criterion Channel
At the turn of the century, all of the Earth's monsters have been rounded up and kept safely on Monsterland. Chaos erupts when a race of she-aliens known as the Kilaaks unleash the monsters...