How I Met Your Mother
Comedy, Romance
Platform: Prime Video
-
209 Episodes
Status: Ended
A father tells his children, through a series of flashbacks, the journey that he and his four best friends undertook, which would lead him to meet their mother.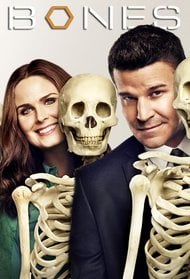 Bones
Comedy, Crime, Drama, Mystery, Romance
Platform: Amazon Prime Video
-
246 Episodes
Status: Ended
Forensic anthropologist Dr. Temperance "Bones" Brennan and cocky F.B.I. Special Agent Seeley Booth build a team to investigate murders. Quite often, there isn't...
Fingersmith
Drama, Mini-Series
Platform: Prime Video
-
3 Episodes
Status: Ended
Lorsque Sue, une pauvre fille des bas-fonds de Londres, se voit proposer de participer à une arnaque, elle ne peut pas refuser. Le plan est simple : se faire engager...