Épisode : Silent Witness S22E04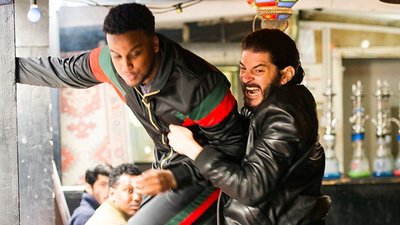 When a gang of dealers recruit young men to push spice and fentanyl near a London school, head teacher Noah Taylor has no choice but to confront them. DI Kate Ashton leads the police investigation, and as well as tracking down those responsible for the recent deaths, Ashton also seems keen to pursue the possibility of a relationship with Jack. When the pair search a suspect's flat, Jack gets caught up in a rising tide of violence, which culminates in several deaths. Nikki, Thomas, Jack and Clarissa must work to find those responsible before it's too late.
Date de diffusion : 15 janvier 2019
Moyenne de l'épisode : 5 sur 5.
2 membres ont donné une note.
15 membres ont vu l'épisode.
L'épisode sur BetaSeries
← S22E03 Lift Up Your Hearts (1)
S22E05 To Brighton, to Brighton (1) →
Retrouvez votre série en DVD
Silent Witness - Series 15 & 16 [Import anglais]
À partir de EUR 8,97
Acheter sur Amazon →
Silent Witness - Series 11 & 12 [Import anglais]
À partir de EUR 17,37
Acheter sur Amazon →