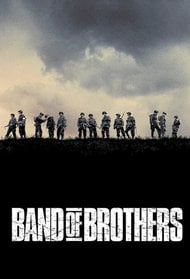 Serie toegevoegd aan uw lijst
Band of Brothers
Actie, Avontuur, Drama, Mini-serie, Oorlog
Platform : HBO Go
-
10 Afleveringen
Status : Voltooid
Band of Brothers is een tiendelige televisieserie uit 2001 over de laatste maanden van de Tweede Wereldoorlog. Het is een co-productie van Steven Spielberg en Tom...
Serie toegevoegd aan uw lijst
House of Saddam
Drama, Geschiedenis, Mini-serie, Oorlog
Platform : HBO Go
-
4 Afleveringen
Status : Voltooid
The intimate world of Saddam Hussein and his closest inner circle is revealed in House Of Saddam. It charts the rise and fall of one of the most significant political...