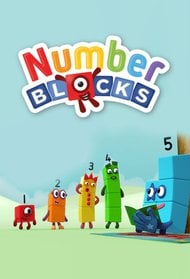 Serie toegevoegd aan uw lijst
Numberblocks
Animatie, Kind
Platform : Netflix
-
120 Afleveringen
Status : Lopend
The adventures of ten friends, in Numberland who can always count on each other. Each friend has a different ability that helps them on their adventures.
Serie toegevoegd aan uw lijst
Timmy Time
Animatie, Kind
Platform : Amazon Prime Video
-
78 Afleveringen
Status : Voltooid
From the much loved and critically acclaimed 'Shaun the Sheep', little lamb Timmy stars in his own TV series. Adorable he may be but Timmy is a little lamb with...