Disney+ es el servicio de streaming de Disney, una plataforma que incluye los contenidos de sus mayores franquicias familiares: Walt Disney Animation, Marvel, Star Wars, Pixar y National Geographic. Encuentra las series de Star Wars de los últimos años: The Mandalorian, creada por Jon Favreau, la serie animada Star Wars: The Clone Wars entera, así como su spin-off, titulado The Bad Batch. Las series de Marvel no se quedan atrás con WandaVision, Falcon y el Soldado de Invierno y Loki. También puedes ver clásicos de Disney Channel como High School Musical, Lizzie McGuire y Hannah Montana. Por último, la sección Disney+ Star ofrece un amplio abanico de series y películas más adultas como Con amor, Víctor, Deadpool, Mujeres Desesperadas, Anatomía de Grey o Buffy Cazavampiros, entre muchas otras.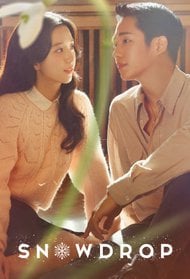 Snowdrop
Action, Crime, Drama, Mini-Series, Romance, Thriller, War
Platform: Disney+
-
16 Episodes
Status: Ended
When a blood-soaked man bursts into the dormitory of a women's university in Seoul, Eun Yeong-ro will go against her better judgement and risk being expelled to...