Épisode : King of the Hill S13E02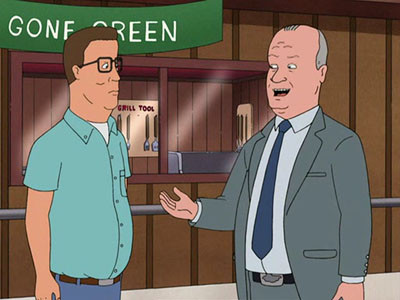 Hank helps Strickland Propane go green after a local paper slams the company for dumping old propane tanks into the river. Meanwhile, Dale seizes the opportunity to impress the ladies by organizing an earth benefit concert.
Date de diffusion : 5 octobre 2008
Moyenne de l'épisode : 0 sur 5.
0 membre a donné une note.
25 membres ont vu l'épisode.
L'épisode sur BetaSeries
S13E03 Square-Footed Monster →
Retrouvez votre série en DVD
King Of The Hill Seasons 1-5 Box Set [Import anglais]
À partir de EUR 57,08
Acheter sur Amazon →
King Of The Hill S1 [Import anglais]
À partir de EUR 1,32
Acheter sur Amazon →